The Flamingo Land Stadium.
It's not a short journey!  Almost 250 miles to drive which will take something over 4 hours by road.
By Coach – as ever, this is likely to be the easiest and cheapest option.  The date of the tie has now been confirmed as Sat 4th Nov.  We'll update this preview with travel information as we get it.
By Train – travel from Stroud involves 2 changes at Gloucester and York and will take between 6 and 7 hours (reduce the journey to less than 5 hours if you start at Gloucester rather than Stroud).  Obviously, you can't get back on the same day.  Scarborough Station is about a mile from the ground.
By Road – The address is the Flamingo Land Stadium, Scarborough Sports Village, Ashburn Road, Scarborough, YO11 2JW.  There are apparently over 200 free car parking spaces at the Sports Village (The Sports Village is signposted en route from all directions into the town – same postcode).
The Swimming Pool turnstiles are usually the ones that visiting supporters should make for.  Turnstiles usually open at 1.45 pm.
The  stadium capacity is 3,252 with 586 seats and it will almost certainly be a sell-out.
Food & Drink – Normally, The Clubhouse is accessible from 12.30pm should anyone wish to drink in the Victory Bar (open 12.30pm-6pm).  If not, perhaps try some of the following pubs/restaurants –
Scholar's Bar – Walking distance to the ground, real ales, live sports, drinks promotions
The Tow Bar– Great location on the outskirts of Scarborough, ample parking, child friendly, suitable for coaches, drinks promotions
Rack n Roll , Lord Nelson , The Foxhound Inn , The Cockpit (restaurant)
If you need to contact the club, then you can e-mail info@scarboroughathletic.com
Scarborough Athletic were formed in 2007 as a 'phoenix club' after the collapse of Scarborough FC.  They spent 10 seasons ground-sharing at Brislington before moving to the Flamingo Land Stadium in 2017.
They are a 100% fan-owned club.  The Seadog Trust, a supporters body, took over the club in 2007.  The club are nicknamed The 'Seadogs' or just 'Boro'.  Their home strip is all red.
They play in the Vanarama National League North (the 6th tier of football , one below the National League and 2 levels below FGR).  This is the same league as Gloucester City and also includes some fallen giants such as Darlington, Chester, Hereford & Scunthorpe.  FGR's FA Cup opponents at the same stage last year, South Shields, are also in this league.  Scarborough have risen steadily up the ranks since they reformed, getting their promotion to the National League North in 2022.  Their first season in the league was good – they missed out on a play-off spot on the final day of the season.
This season Scarborough's progress has been mixed – they have been strong at home (4 wins, 1 draw & 1 loss) but a bit shaky away from home (5 losses).  This has left them in 18th place (out of 24) in this league.  They have scored 13 and conceded 17 from their 11 games so far.
Scarborough's record attendance is 3,205 for a local derby against Darlington in January this year.  It's possible that this first appearance in the FA Cup 1st Round may run this record close.
It was a game against Darlington in January that was marred by numerous mysogynistic comments from Darlington supporters towards a female assistant referee.  It got so bad, that she had to be moved to the opposite side of the pitch in the 2nd half.  Sadly, she then got the same sort of comments from the Scarborough supporters, leaving her very distressed.  The game had to be stopped for 40 minutes.  Seems that prejudice and hatred towards women in football is alive and well among some in Yorkshire.
Scarborough's route to this stage of the FA Cup has been;
Farsley 1-1 Scarborough
Scarborough 3-1 Farsley
Darlington 1-2 Scarborough
Scarborough 2-2 Oxford City
Oxford City 2-3 Scarborough
Their last qualifying ties were against Oxford City.  In both games, Scarborough led 2-0 before being pegged back to 2-2.  It was a 91st minute winner in the replay at Oxford that earned the Seadogs the win, against the odds against their National League opponents.  Scarborough had 5 different goalscorers in the 2 ties against Oxford.
Thinking of a longer trip?
There's a lot to see and do in this part of North Yorkshire and within reasonably easy reach of Scarborough.
As it's half term, you may be tempted by Flamingo Land, some 10 miles west of Scarborough.  With 1.5 million visitors annually it's one of the country's biggest (paid for) attractions.  Roller Coasters, Zoo, golf course, Splash Zone, caravan and lodge accommodation, and a Halloween themed week with fireworks & drone swarm displays – go to flamingo land for a look!
The stunning North York Moors National Park is on Scarborough's doorstep, including spectacular coastal villages like Robin Hood's Bay (pictured below) and Whitby.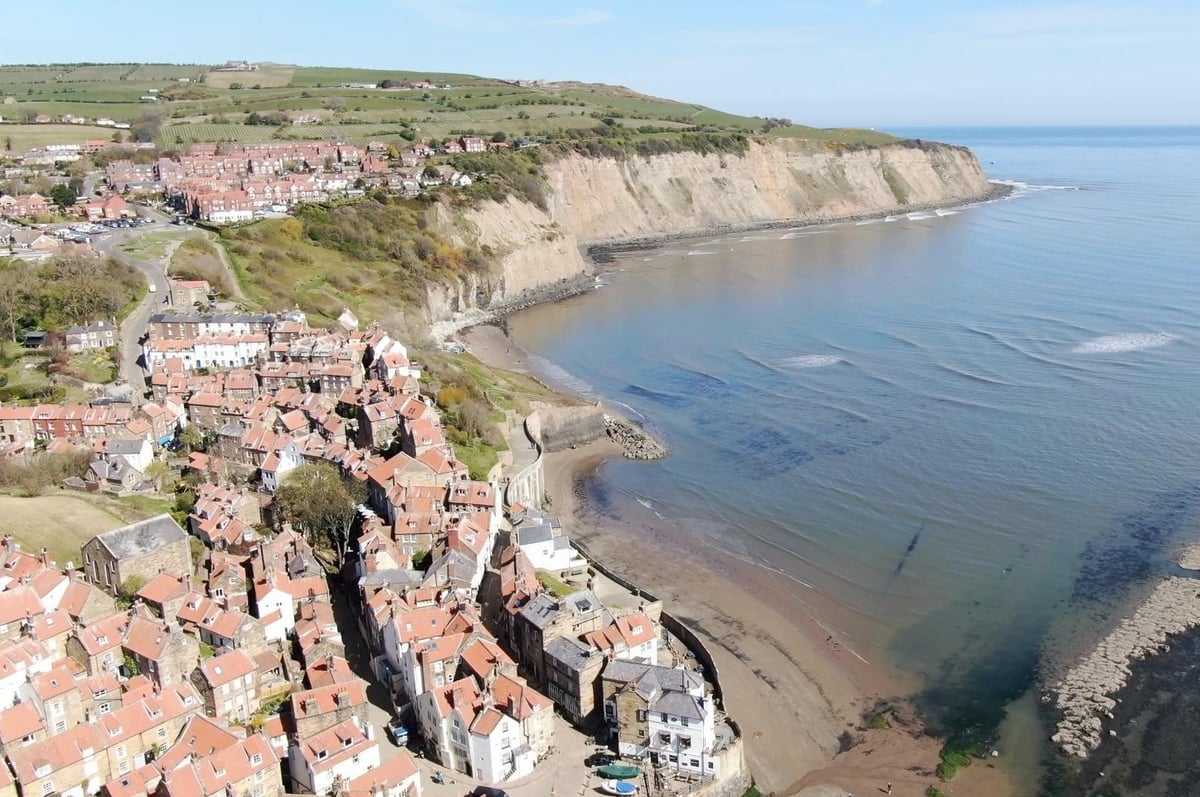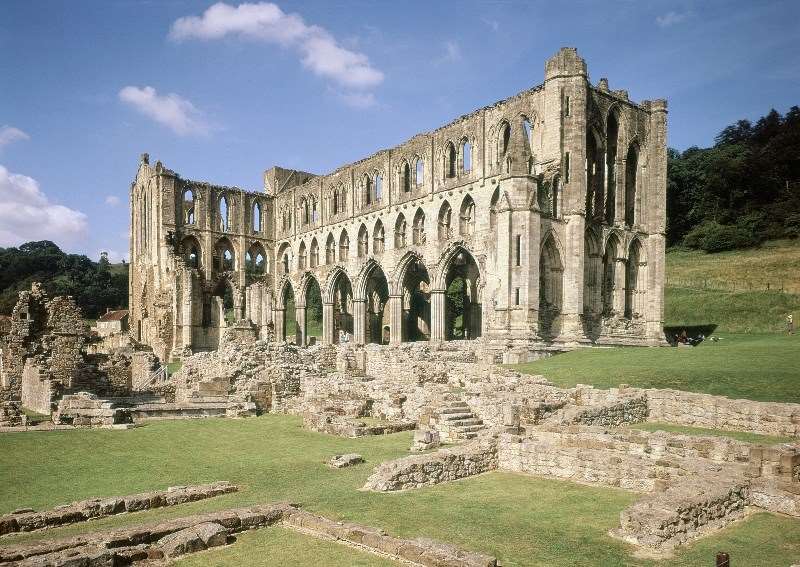 Castle Howard (top) – setting for Brideshead Revisited is close by, as is the impressive Rievaulx Abbey (above), near the lovely town of Helmsley (below).