This is one of Rovers' longest away trips – 192 miles (about a three and a half hour drive).
The Supporters Club Coach is probably the most practical solution for this Tuesday evening game.  You can find details of away travel including pick up times at FGR Away Travel – Forest Green Rovers Supporters Club (fgrsc.com)  For further information, including pickup point locations go to Away travel arrangements 22/23 – Forest Green Rovers Supporters Club (fgrsc.com)  You can book coach travel together with your match ticket from FGR, either at the ground or by phone on 0333 123 1889 Monday to Friday, between 9am and 3pm or online at Tickets | WE ARE FGR.  Remember to mention if you are a Supporters Club member (there's a 25% discount).
If you are driving, the address and postcode is Highbury Stadium, Park Ave, Fleetwood FY7 6SP.  There is good availability of street parking near the ground.  The stadium itself has very limited parking.  There are free Council-owned car parks within a mile of the ground.
Fleetwood doesn't have a railway station – Blackpool North is, realistically, the nearest and this is still a 30 minute bus ride or a £20 taxi away.  Coupled with the fact you can't get there and back in the day, rail travel isn't that likely for most.
Highbury Stadium's Parkside Stand
Highbury Stadium is the 3rd smallest ground in the EFL (only Salford & FGR are smaller) with a capacity of just over 5,300.  However, the stadium has been extensively redeveloped in the last decade.
Away fans are usually either in the Percy Ronson Terrace behind one of the goals or in a seated section in the smart-looking Parkside Stand.
Ticket prices in the Terrace are £22 adults, £17 for seniors and 17-24 year-olds, £7 for u-16's and £1 for u-5's.  Seated tickets are £24, £19, £8 and £1 for the same categories.
Average attendances this season have been around 3,400.
Fleetwood's mascots are the Captain Cods!  Fleetwood supporters are known as the cod army and the club's nickname is either The Fishermen or, more usually nowadays, the Cod Army.  No prizes for guessing the town's major industry until the start of a decline in the 1960's!
You could describe Fleetwood's start to the season as being pretty solid but maybe, also, pretty dull!  Only Morecambe have scored fewer goals than Fleetwood (11 goals scored).  On the other hand, only Bolton have conceded fewer goals than Fleetwood (11 goals conceded).  Everything points towards a tight game.
With just 3 defeats, 7 draws and 3 wins, Fleetwood are just below mid-table in 15th place.
Fleetwood have had some good results against top teams – a 2-1 home win against Plymouth, a 1-0 away win at Peterborough and draws against Derby & Portsmouth.  Fair to say that Fleetwood have played quite a few tough teams in their first 13 games and their league position may underestimate them.
Fleetwood's top scorer is midfielder Daniel Batty (number 24) who scored in each of Fleetwood's first 2 games.  No other Fleetwood player has scored more than one goal this season.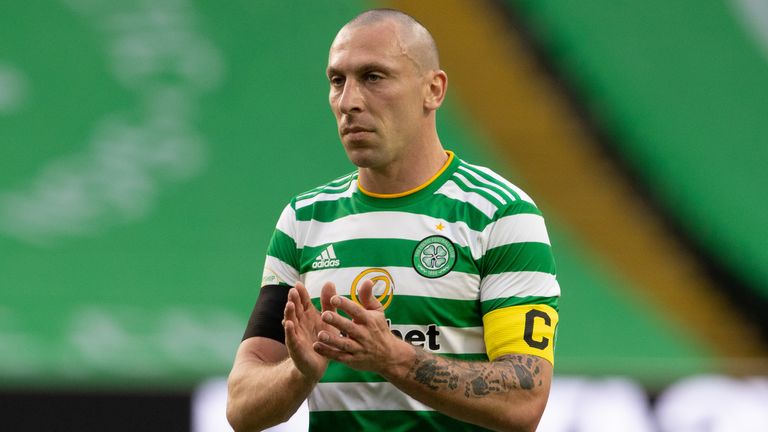 Former Celtic captain Scott Brown has taken his first job in football management in charge of Fleetwood
Fleetwood gained promotion to the Football League in 2012, as champions of the (then) Conference National.  This was the first time a club from Fleetwood had ever played in the Football League.  In 2014 they won through the play-offs to be promoted to League 1.
The rapid rise of the club meant that long-serving defender, Nathan Pond, who played for the club between 2003 and 2018, entered the Guinness Book of Records having played in 7 different divisions for the club – 'the most football (soccer) divisions played in for one club by an individual.'
Fleetwood, with its population of around 26,000 was the smallest town in England with a League club (until the promotion of FGR in 2017).
The history of the football club goes back to 1908, but the club have been through 4 incarnations, most recently in 1997 when the club reformed as Fleetwood Wanderers (which became Fleetwood Town in 2002).
Nathan Pond entered the Guinness Book of Records with Fleetwood
In 2012 Fleetwood set the current record transfer fee for a non-league club when they sold Jamie Vardy to Leicester for reputedly £1 million plus add-ons potentially worth another £600,000.  Vardy had scored 31 times for Fleetwood in the 2011/12 season in the Conference Premier – the only season that Vardy was at the club after a move from FC Halifax Town.  He was the League's top scorer that year, needless to say.
Jamie Vardy in his Fleetwood days
No part of Fleetwood is far from the sea (the town is surrounded on 3 sides).  Writer Bill Bryson described the view from its promenade across Morecambe Bay as 'easily one of the most beautiful in the world'.  Fleetwood is in Lancashire, about 8 miles north of Blackpool (at the top end of the Blackpool Tramway).
Local football rivalries are with Blackpool, Morecambe & Accrington Stanley.
The town's major employer these days is Lofthouse of Fleetwood, who manufacture the lozenge, Fisherman's Friend, which is exported worldwide and is especially popular in Japan.