By Supporters Coach – If it's practicable for you this is probably the easiest way to get there.  Coaches leave at 10.30 from The New Lawn (10.45 Sainsburys, 11.00 Stonehouse).  The cost is £30 for adults (£25 for SC members – book by phone on 0333 123 1889 Monday to Friday, between 9am and 3pm to get the discount), £15 for u-18's and £7 for u-11's.
For full details of Away Travel click here FGR Away Travel – Forest Green Rovers Supporters Club (fgrsc.com).  Book your coach ticket with your match ticket from FGR and please try to book as early as you can.
By Train – Train is possible.  It's around a 3 hour journey each way from Stroud with the last train returning just after 7pm.  The adult return fare is about £67.  It's only a 2 hour journey from Cheltenham Spa, but the cost is still £60 for an adult.  The station is just under a mile from the ground, so allow 20 minutes to walk.
By Car – The journey by road is just over 120 miles and may take 2 hours 20 minutes from Nailsworth.  Notts County's Meadow Lane has the postcode NG2 3HJ for sat navs.  Parking options near the stadium are pretty good – costs range from £3.50 to £5 and there are a number of car-parks pretty close.  To avoid parking too near to the stadium, come off at J24 on the M1 and use Clifton South Park & Ride (sat nav NG11 0AB) – it's free to park and costs £2 on the tram into the city.
Meadow Lane is a very good stadium and will doubtless be one of the best awaydays in the calendar this year.
Average attendances this season are second only to Bradford City in this league (over 10,000).
Notts County have been at Meadow Lane since 1910.  Just over the River Trent is Nottingham Forest's City Ground.  It is less than 300m away, making these the 2 closest stadiums in England.
Away fans have a good view of the pitch from the Jimmy Sirrel Stand alongside a touchline.  Ticket prices range from £1 for u-12's to £22 for adults.
County's first game was away to Sutton, and they lost 5-1, leaving them rock bottom of the league after one game.  Since then they have beaten Tranmere, Grimsby & Accrington at home, Doncaster & Salford away, and drawn away at Morecambe and at MK Dons.  This has propelled them to second in the league behind Gillingham and gained their manager a nomination for August Manager of the Month.
They have scored an average of almost 2 goals a game, but have also conceded 11 times (though almost half of these were in just the one away game at Sutton).
Their most dangerous player is their number 9, Macaulay Langstaff.  Langstaff scored 42 goals in 45 appearances last year in the National League.  This was a new National League record for goals in a season.  Unlike Erling Haaland, none of them were penalties!  Langstaff has started this season in similar vein with 4 goals.
Also very dangerous is striker David McGoldrick number 17.  McGoldrick was at Derby County last season and Rovers will remember his hat-trick against us at Pride Park.  McGoldrick is returning to his home town club and the club where he began his career.  His career has included 3 seasons at Premier League level at Southampton and at Sheffield Utd (most recently in 2021).  In 39 appearances for Derby last season he scored 22 goals and he has begun this season with 3 goals for Notts County.  Now 35 years old, he will still be a lethal finisher.
Final player to watch will be number 7, creative midfielder Daniel Crowley.  Crowley has quick feet, strong dribbling skills and a speciality for set pieces.  He has scored 3 times so far this season.
Macaulay Langstaff is one of the most coveted strikers outside the top flight.
David McGoldrick – the other half of Notts County's deadly strike force.
Notts County is owned by the Reedtz brothers.  The brothers are leaders of a Danish consortium that bought Notts County in 2019, a real low period for the club as they were heading out of the Football League.
Brothers Christoffer & Alexander Reedtz are the brains behind London-based statistical football analysis company Football Radar.  The company's aim is to become the "number one experts" on the game and they employ a 200-strong team of highly-skilled analysts who scrutinize data to help their clients achieve "outstanding results".  The experts analyse games from around the world, in over 50 leagues, as they look to pick out key data from what they see.  The main focus seems to be to provide betting advice on football through statistical analysis.
The Reedtz brothers, owners of Notts County.
Notts County is the oldest of the world's professional association football clubs.  There are older professional clubs in other codes of football, and Sheffield F.C., an amateur club founded in 1857, are the oldest club now playing association football.  Founded in 1862, Notts County became one of the founder members of the Football League when it was formed in 1888.
Third place finishes in the top tier in 1891 and 1901 represent their best ever league position.  They won the FA Cup in 1894, having been beaten in the final 3 years earlier in 1891.
They are nicknamed the Magpies due to the black and white stripes of their home kit, a kit which was copied by Juventus in 1903.  However, since the War, they have tended to bump up and down around the 3rd tier.  There have been some golden years, masterminded by manager Jimmy Sirrel and trainer Jack Wheeler.  The pair brought the club from the lower reaches of the 4th tier, back up to the top tier – an achievement they eventually managed in 1981.  But there have also been some darker days.  Financial struggles culminated in County being relegated from the EFL for the first time in their history in 2019.  After 2 seasons of play-off failures they finished last season with 107 points but were still second to Wrexham.  However, this time the play-offs went well (albeit not without incident) and they defeated Chesterfield on penalties in the final to secure the 2nd promotion spot to the EFL last season.
The club have probably the largest number of overseas fans in the EFL.  These are mostly from Hungary and Italy, apparently!  Perhaps the Italian connection shouldn't surprise – on 8th September 2011, to mark the opening of their new stadium in Turin, Juventus invited Notts County for an historic exhibition match.
The club's main rivalry, not surprisingly, is with Nottingham Forest.  But nowadays they are more likely to play another Nottinghamshire rival, Mansfield Town.  Derby, Lincoln and Chesterfield also figure as local(ish) rivals.
Plaque outside the George Hotel, Nottingham.
A statue of Jimmy Sirrel and Jack Hawkins at Meadow Lane.  The pair oversaw the most successful period in County's recent history.
Notts County mascots – Mr & Mrs Magpie.
Musician Jake Bugg is a Magpies fan who was a club sponsor in 2017.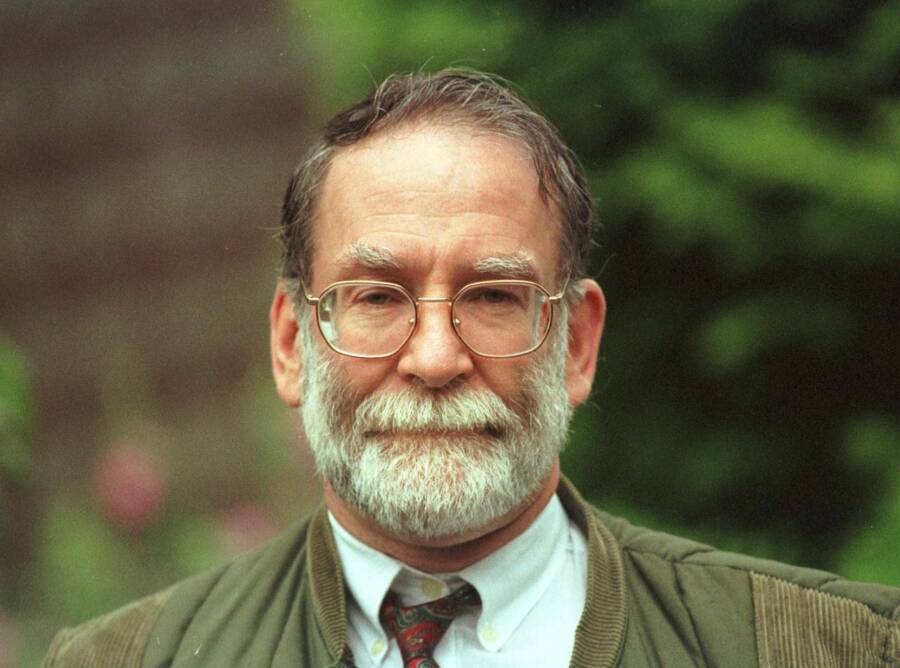 Harold Shipman, Britain's most prolific serial killer, was a Notts County fan!