Scarborough's home, The Flamingo Land Stadium.
Scarborough come to Nailsworth
Scarborough come to The New Lawn on Tuesday 14th November for an FA Cup 1st Round replay.  The kick-off is 19.45.
Rovers left it late to equalise against Scarborough when the teams played in the north-east.  Teacher, Alex Wiles had put Scarborough ahead on the half-hour mark.  Lewis Maloney's dead-ball prowess is renowned in National League North circles.  He had the perfect chance to demonstrate this in the 1st half but shot over the bar.  Right wing back, Kieran Weledji, also had a great chance to put the 'Seadogs' 2-0 up, but James Belshaw came to Rovers rescue.
Rovers dominated second half possession but struggled to find a way through.  A dipping Callum Jones effort was just too high, Jacob Maddox went wide with the goal at his mercy, and Nathan Holland could only test the Scarborough keeper.
18 year-old Olly Sully had been called into the squad at the last minute because Rovers suffered late injuries to key players before the game.  Sully came on in the 82nd minute.  In the 93rd minute he latched on to a McCann square ball to bundle home from a yard or two out.  Olly's parents and grandfather had made the long trip to the game on the coach, and that was exactly where Olly headed first after he had scored!
It has been quite a week for the teenager – a hat-trick in the FA Youth Cup on Monday, then becoming Rovers youngest FA Cup goalscorer on Saturday!
Olly Sully scored the injury-time equaliser.
Scarborough Athletic were formed in 2007 as a 'phoenix club' after the collapse of Scarborough FC.  They spent 10 seasons ground-sharing at Brislington before moving to the Flamingo Land Stadium in 2017.
They are a 100% fan-owned club.  The Seadog Trust, a supporters body, took over the club in 2007.  The club are nicknamed The 'Seadogs' or just 'Boro'.  Their home strip is all red.
They play in the Vanarama National League North (the 6th tier of football , one below the National League and 2 levels below FGR).  This is the same league as Gloucester City and also includes some fallen giants such as Darlington, Chester, Hereford & Scunthorpe.  FGR's FA Cup opponents at the same stage last year, South Shields, are also in this league.  Scarborough have risen steadily up the ranks since they reformed, getting their promotion to the National League North in 2022.  Their first season in the league was good – they missed out on a play-off spot on the final day of the season.
This season Scarborough's progress has been pretty good – they have been strong at home in the league (5 wins, 1 draw & 1 loss) but a bit shakier away from home (6 losses and 1 win).  This has left them in 17th place (out of 24) in this league.  They have scored 15 and conceded 19 from their 14 games so far.  They play Chorley at home on the 7th Nov and Alfreton away on the 11th Nov before they make the trip to Gloucestershire.
Scarborough's previous record attendance was 3,205 for a local derby against Darlington in January this year.  This record was topped by a sell-out Flamingo Land Stadium for the visit of FGR, Scarborough's biggest game since their reformation in 2007.
The prize money for the eventual winners of the tie will be £41,000.
Scarborough's route to this stage of the FA Cup has been;
Farsley 1-1 Scarborough
Scarborough 3-1 Farsley
Darlington 1-2 Scarborough
Scarborough 2-2 Oxford City
Oxford City 2-3 Scarborough
Scarborough 1-1 FGR
Their last qualifying ties were against Oxford City.  In both games, Scarborough led 2-0 before being pegged back to 2-2.  It was a 91st minute winner in the replay at Oxford that earned the Seadogs the win, against the odds against their National League opponents.  Scarborough had 5 different goalscorers in the 2 ties against Oxford.
Jonathan Greening is Scarborough born and bred.  He became Scarborough's manager in 2021 and, after a successful first season, finishing 3rd in their league, signed a 3-year deal with the club in 2022.
Greening signed for Manchester United in 1998 and was on the bench when United famously beat Bayern Munich in the 1999 Champions League final.  He felt something of a fraud, he said, receiving a Champions League medal without playing a single minute of European football that season!  Subsequent moves took him to Middlesborough, West Brom, Fulham & Nottingham Forest.
Jonathan Greening in Middlesborough days.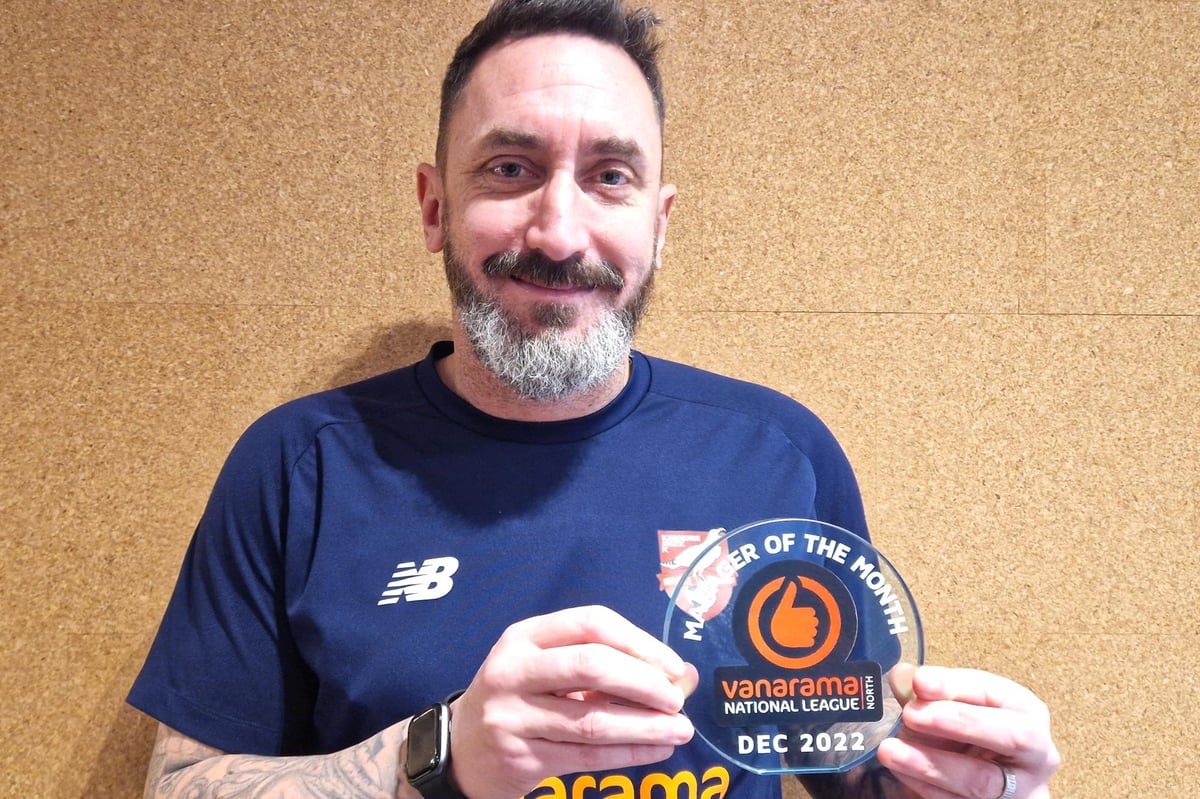 Jonathan Greening last year.
It was a Scarborough home game against Darlington in January this year that was marred by numerous mysogynistic comments from Darlington supporters towards a female assistant referee.  It got so bad, that she had to be moved to the opposite side of the pitch in the 2nd half.  Sadly, she then got the same sort of comments from the Scarborough supporters, leaving her very distressed.  The game had to be stopped for 40 minutes.  Seems that prejudice and hatred towards women in football is alive and well among some in Yorkshire.